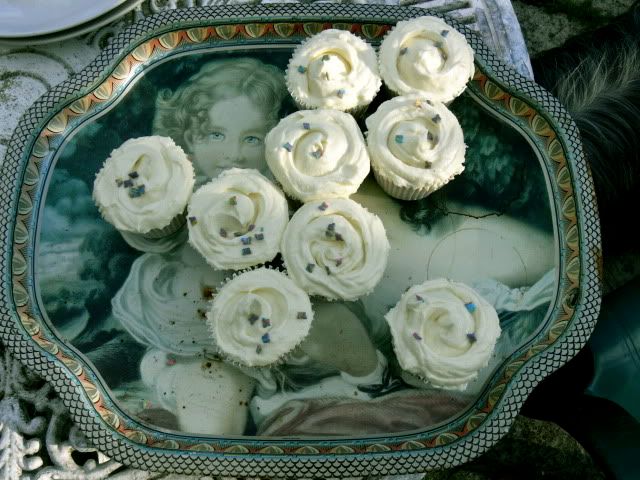 My Auntie Suzi makes most gorgeous cupcakes, these're slightly banana and toffee flavoured with such soft fluffy butter icing. She's making our wedding cake and yesterday she showed me the bottom layer, it's fruitcake and smells absolutely DELICIOUS!
These are my new shoes from
Sally Jane Vintage
. I was worried they'd be a little too big as I wasn't quite sure about the shoe size difference from America, but they're a perfect fit! I am really love them, despite Liam firstly thinking they were Indian shoes.